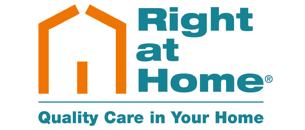 It takes a truly special person, with the right personality and a passion for making a real difference, to work for Right at Home Enfield

We provide premium quality home care to adults with Physical and Learning Disabilities and the Elderly. We have built up a first class reputation world-wide, and are recognised as one of the top industry leaders in the UK.
We are actively recruiting an ambitious, driven, and caring Deputy Manager for our office in Enfield to manage, develop and grow the business.
What we offer our Deputy Care Managers:
Competitive Salary £25,000 - £28,000 (Depending on Experience)
Appreciation – We recognise the hard work our Managers put in and we run annual conferences and awards to show our appreciation
Ongoing support – we value our Managers and offer a full support system, ongoing training to enhance skills and business knowledge as well as dedicated compliance support to achieve outstanding CQC reports.
A voice – regular Manager Forums to share ideas, challenges and ensure your needs are being met.

Main Duties and Responsibilities of our Deputy Care Manager:
Provide leadership, management and the highest level of support to the Team, to ensure the very best outcomes in everything we do
Ability to take ownership of achieving the highest levels of compliance with regards to regulations, laws, quality standards & policies, ensuring we achieve a minimum of "Good" CQC inspection
Ensure consistent application of Right at Home policies, procedures and approved practice; and to promote our aims and values
Continually review and improve processes to ensure the most effective and efficient service is being delivered to our clients
Ability to identify and recruit high quality CarerGivers, implement excellent training and maintain high retention ratios
Ensure the provision of staff training is implemented and the delivery of very high quality care services, to vulnerable people living in their own home, is achieved consistently
Ability to ensure the Scheduling is effectively designed to ensure CarerGivers deliver the allocated care to the client
To take ownership of quality assurance and governance through scheduled Spot Checks, Service Reviews, Internal Audits, and Annual Surveys
To be a key figure in ensuring the business grows sustainably but in line with commercial targets
Ability to complete and continuously improve the Assessments, Risk Assessments and Support Plans to ensure the outcome of the client is achieved effectively and the customers' expectations are exceeded by going the extra mile.
Take responsibility for ensuring the emergency on-call mobile phone is covered outside normal office hours, including holding the phone as part of the on-call rota.
Qualifications and Experience of our Registered Manager:
Hold, or be working towards, an NVQ Level 4 (RMA) or QCF Level 5 qualification in Social Care
In depth understanding of CQC assessment criteria for Good and Outstanding scores
Management experience of service provision in the care industry
Experience in managing people
You can demonstrate a positive vision of homecare and how you will influence positive change.
Perks & Benefits
Competitive Pay and Mileage

Competitive hourly rates plus mileage and additional benefits.

Training and Support

With fun and interactive employee training, regular 1-1 support and access to a real career pathway... the sky's the limit!

Feel Valued and Appreciated

We know that our CareGivers are the face of the company, so we ensure that we value our team – supporting them and helping them develop as well as recognising the amazing work they do!
Do you want real career progression and the opportunity to grow?
We believe in supporting all of our employees to be the best that they can be! The sky's the limit at Right at Home, whether you need practical experience to help you with your studies or you want to progress into management, we are happy to help!
About Right at Home UK
Right at Home UK is one of the world's most trusted care companies. Through its global network of over 600 locally owned and operated offices it helps thousands of people every day to continue living happily and independently in their own homes.
The personal choices of our Clients are at the forefront of the care we provide, and our care is "outcome focussed" meaning that we support Clients to achieve what they want – whether that be the ability to walk unaided to the bottom of the garden or go dancing and swimming.
Already working at Right at Home UK?
Let's recruit together and find your next colleague.